Step-by-Step Instructions and Video
Sorry you are having trouble getting those lights on! Rest assured we back all of our products with a 2-year warranty and will get you 'lit' in no time! Please follow the steps below and if you have any other questions don't hesitate to reach out to us at: support@justvertical.com
Step-By-Step Troubleshooting Instructions:
1. Unplug your lights power cord and plug it back in, make sure the power bar and GFCI are plugged in. Then reset your GFCI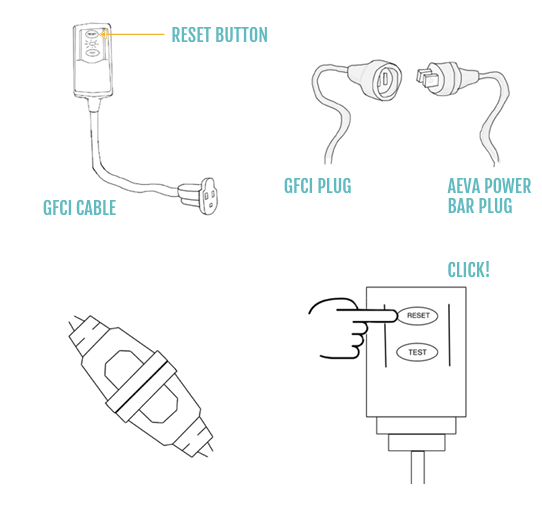 2. Press the 'C' button to reset your timer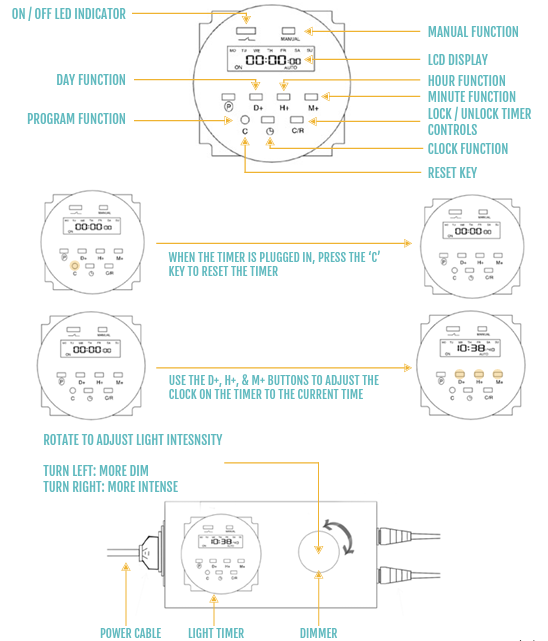 3. You should hear a 'click' and your timer will be reset. Proceed to setting your timer normally (see our online manual here)
4. If there is power going to your box indicated by the red light coming on or the numbers appearing but still no power to your lights ensure:
The lights are fully plugged into the timer box
The timer is set to 'on' by pressing the manual button three times
The dimmer knob is turned all the way to the on position
If your issue persists please contact us: support@justvertical.com and we will get back to you promptly with an expert to help you out.
If you are looking to replace your lights or timer box please see instructions here